800 Compton Road, Unit 23, Cincinnati, Ohio 45231
Phone: 513-306-4001
It's finally summer and time to wear shorts and miniskirts . . . but what about those leg veins? Sometimes it seems that they just pop up out of the blue.
Sclerotherapy is a mainstay for spider vein treatment. Just a few injections done with a safe sclerosant can make a huge difference. Depending on the size and number of vessels present you will need 3 – 6 treatments, done as a package. But don't wait until summer starts to take care of these veins! After the sclerotherapy is done, it's common to have some darkening of the veins and even areas of bruising, so it's not good for shorts weather! Also, for two weeks after the treatment you must wear compression stockings, which can be nice and warm when the weather gets cold, not as great for summer. That said, people who wear pants every day can certainly choose to do treatments in the summertime.
YAG Laser Treatment is another effective method of removing spider veins. Short pulses feel like a rubber band snapping on your skin, and can help wipe out the veins by targeting the hemoglobin in them under the skin's surface.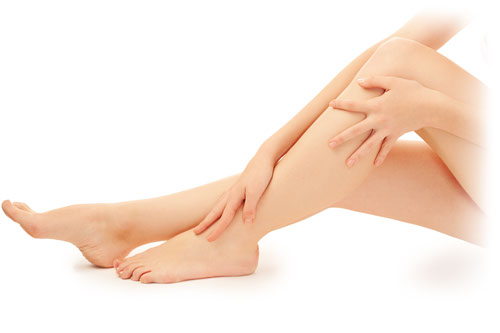 Dr. Jobalia likes to do combination laser and sclerotherapy treatments to optimize leg vein treatment. Talk to her about package pricing, and pick the best time for your treatments now!